Roof pipe flashings designed for applications on metal roofs with an extreme angled pitch.
Made of high-temp silicone with soft aluminium base, these flashings are compounded specifically for maximum resistance to weathering due to ozone and ultraviolet light
2 sizes to fit 0" to 8" (0-203mm) diameter pipes
Available in 2 colours – grey and red
Square base
Installed by sliding down the pipe
Perfect for sealing elements like pipes, cables, and canals
The soft aluminium base fits easily to most metal roof profiles regardless of pipe location
The built in 40° pitch allows adaptability to almost any roof pitch, including a 65° one
Sleeve flexibility accommodates vibration and pipe movement caused by expansion/contraction
Easy installation with farmer screws
Cut lines clearly marked to allow for easy installation for multiple pipe sizes
Temperature resistance: -74°C to 225°C continuous (+260°C intermittent)
Ozone resistance: 70 hour @ 500 pphm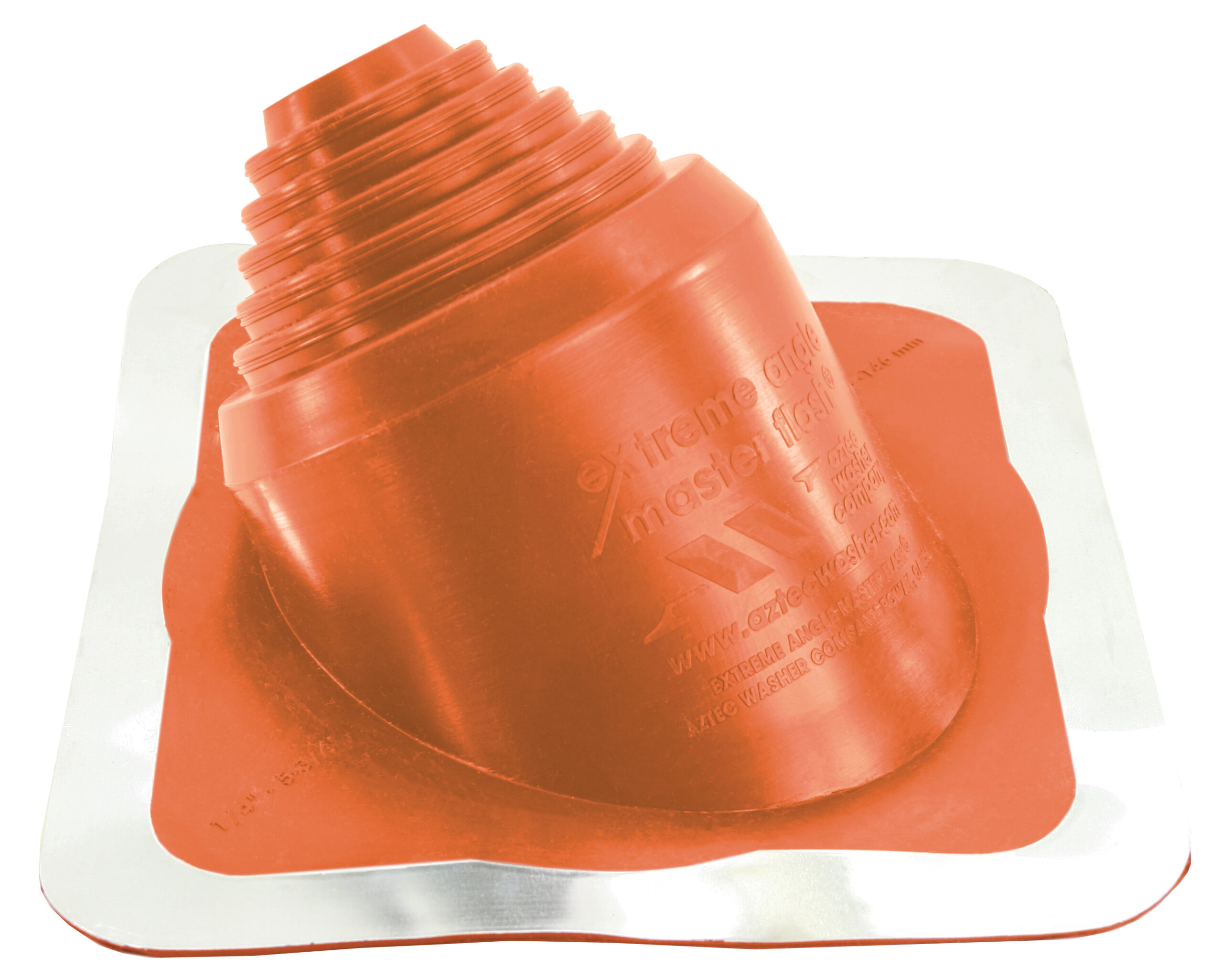 Picture

Color

RAL No.
Although colour stabilizers are milled into the primary raw material, a slight fading is to be expected over time. The properties and guarantees of the product will not be affected.