Roof pipe flashing designed for situations when an oversized hole has been cut, this closed-top product is ideal for rectifying error.
Made of EPDM rubber with soft aluminium, these flashings are compounded specifically for maximum resistance to weathering due to ozone and ultraviolet light
1 size to fit 0" to 15 1/2" (0-393mm) diameter pipes
Available in black or grey EPDM – black flashings available on stock, grey on special request
Installed by sliding down the pipe
Large square base diameter of 19 1/2" (495mm)
The soft aluminium base fits easily to most metal profiles regardless of pipe location
Sleeve flexibility accommodates vibration and pipe movement caused by expansion/contraction
Easy installation with farmer screws
Cut lines clearly marked to allow for easy installation for multiple pipe sizes
Temperature resistant from -55°C to +100°C continuous (+135°C intermittent)
Ozone resistance: EPDM 70 hour @ 500 pphm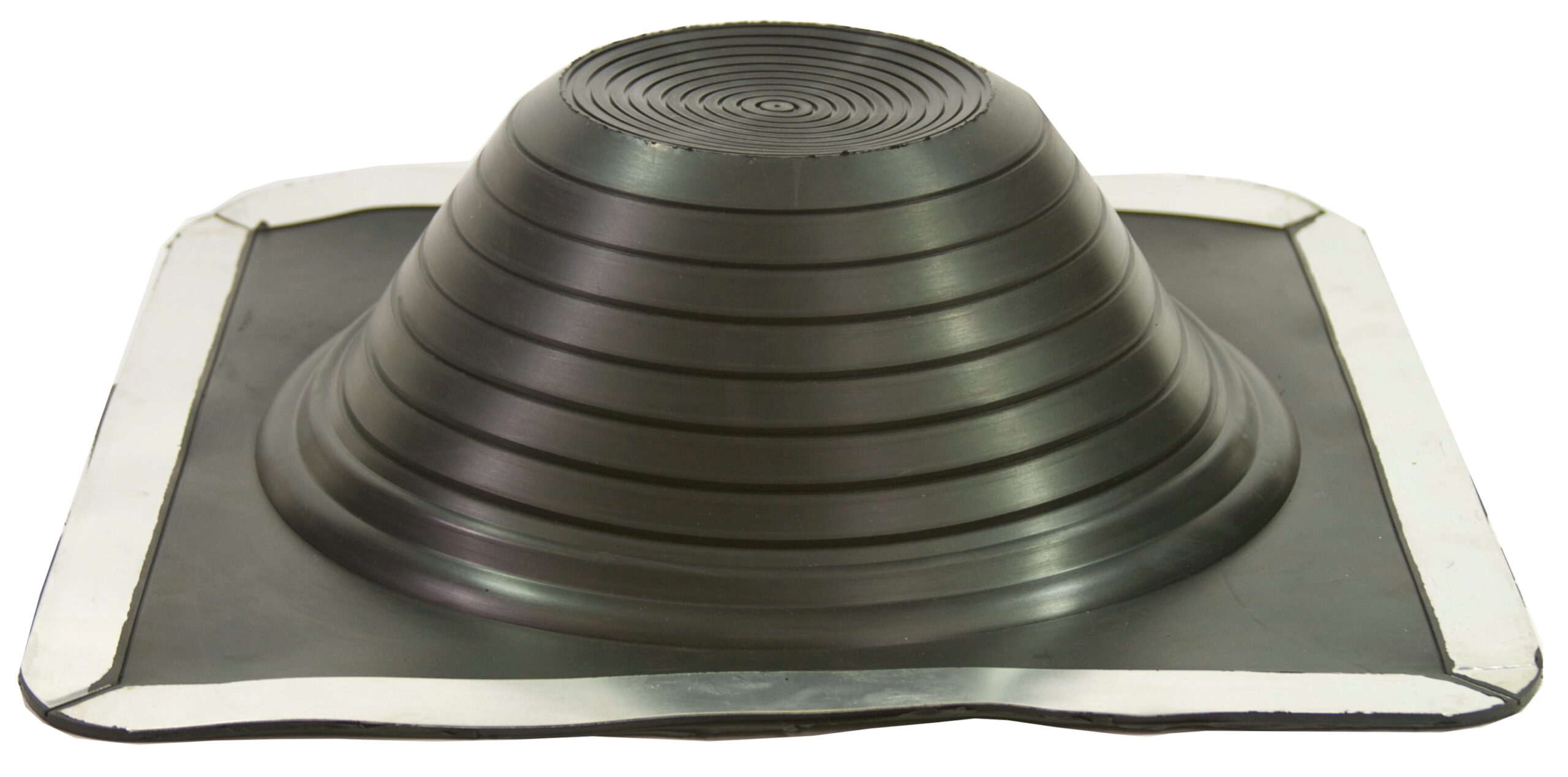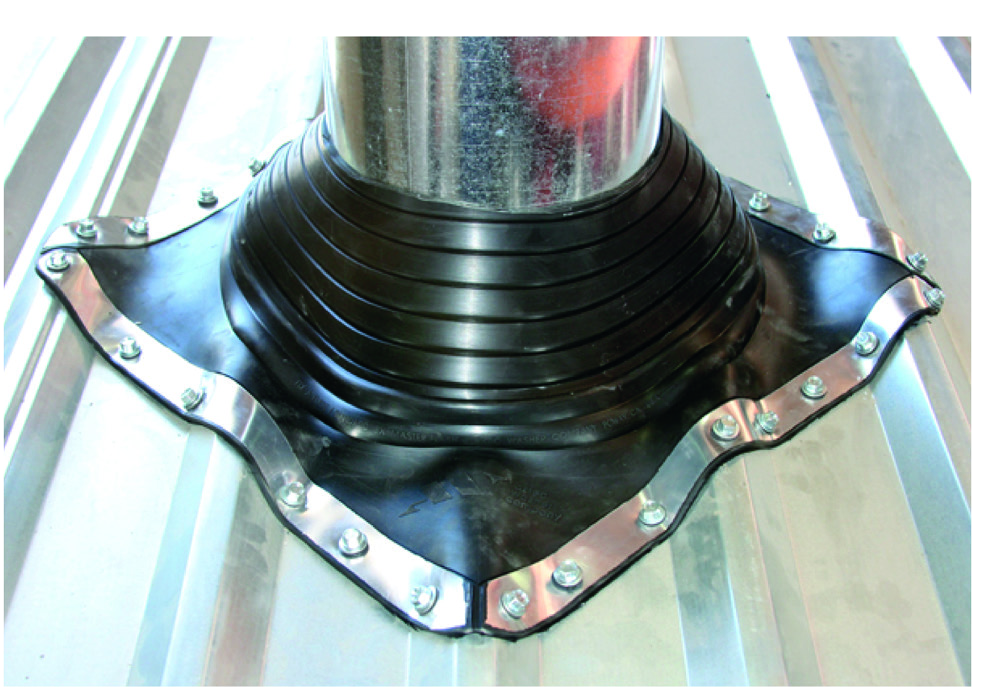 PICTURE

ITEM SYMBOL

ITEM NAME

PIPE SIZE
standard installation

BASE TYPE

EPDM COLOUR

TOP OPENING

BASE DIMENSIONS

TECHNICAL DRAWING

MASTER FLASH® FIX-A-FLASH
Picture

Color

RAL No.
Although colour stabilizers are milled into the primary raw material, a slight fading is to be expected over time. The properties and guarantees of the product will not be affected.